Mykonos
The Island of the winds – Cosmopolitan and Serene.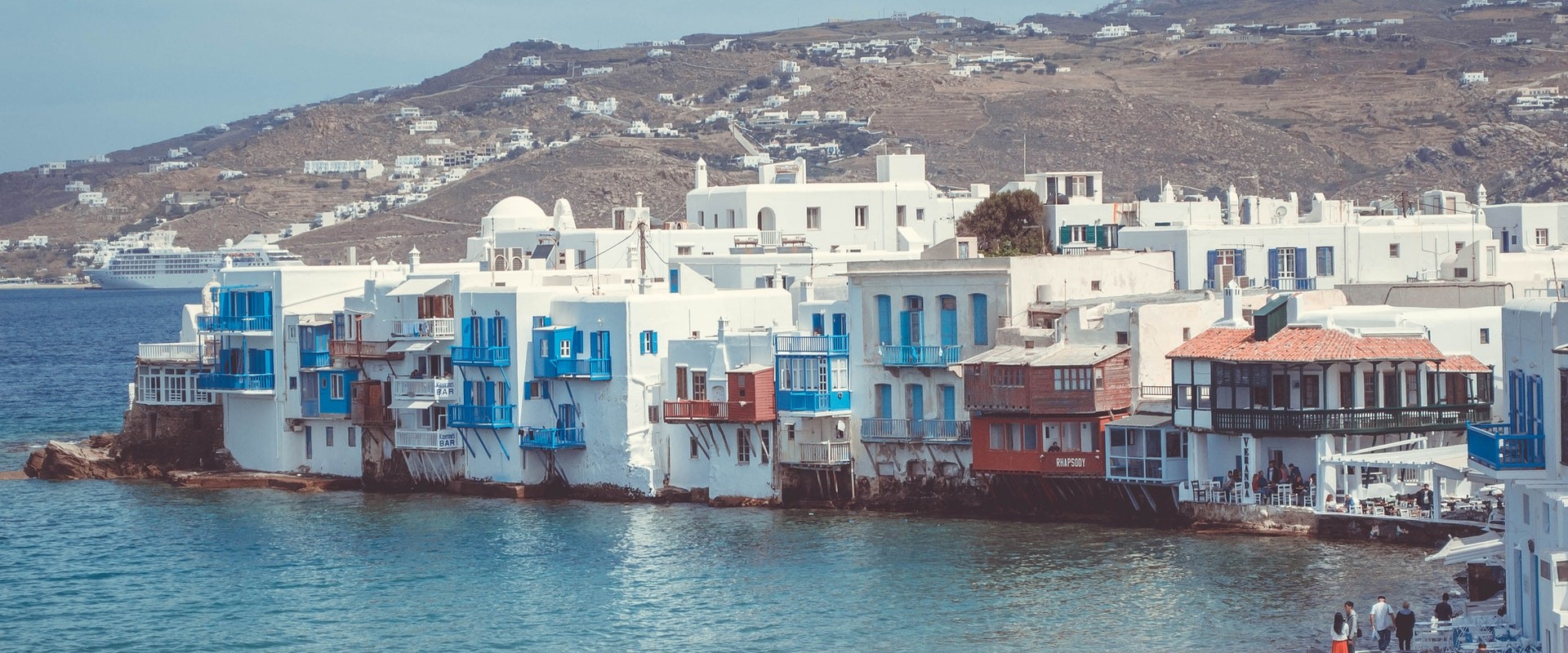 The Island of the winds – Cosmopolitan and Serene! Whether you are looking for endless parties or you want to relax and explore the unique beauty of a Greek Island this is the right place to visit! Be romantic and go for a walk to the windmills, drink an ouzo at the "Mikri Venetia" and swim at the light blue sea of Psarou Beach. Mykonos didn't gain its infamous reputation from the early risers, so enjoy the notorious Mykonian nightlife like it's been done since the 70's.
Its cube-shaped, all white houses glow in the sunlight, scattered wisely and orderly in the countless labyrinthine alleys and streets with whitewashed cobbled pavements. A little further, on a low hill, the windmills, having stood for centuries, compose a picture of unparalleled beauty in combination with red domes and bell towers of the countless churches. In the harbour, a small colorful flotilla of caiques and fishing boats completes this unique picture with its vivid colors.