Santorini
Undoubtedly the most extraordinary island in the Aegean.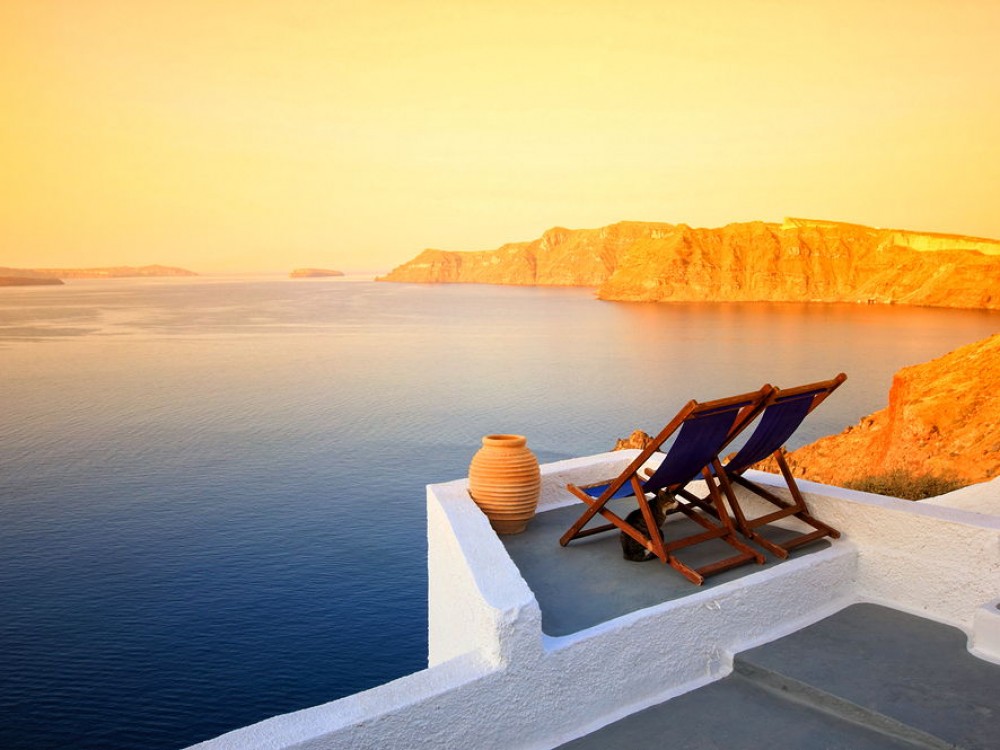 The wedding destination! Undoubtedly the most extraordinary island in the Aegean. Santorini is always on the top 10 travel destinations in the world. What makes Santorini to be different is definitely the geographical specificity of the island. Builded to the rim of Caldera nine feet above its port, revealing the unknown aspects of the Island. View the astonishing sunset from Oia's Caldera, Taste outstanding wines from the oldest vineyards and pick your own favorite beach to relax.
Santorini is considered to be the most sought after place for a romantic getaway in Greece, since there are not many places in the world where you can enjoy exquisitely clear waters while perched on the rim of a massive active volcano in the middle of the sea! The island has a growing reputation as a "wedding destination" for couples not only from Greece but from all over the world. A trip to Santorini with the other half is a dream for anyone who has seen at least one photo of the island's famous Caldera and exchanging kisses beneath Santorini's famous sunset is the ultimate romantic experience!
more destinations